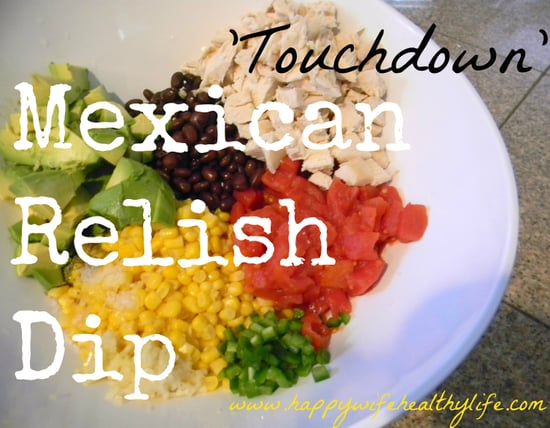 My family loves both football and good food, and is always looking for any excuse to get together. Because of this, it is pretty easy to guess what we are going to be doing this Sunday.
Every time there is a big football event, whether it's the Super Bowl, the National Championship, or Ohio State v. Michigan, my family and I get together to watch the big game while eating delicious and football-inspired foods. We like to keep it simple and laid back, but somehow all of us being together feels like a special occasion no matter the reason. This Super Bowl Sunday we will be heading over to my parents' house to watch the Ravens v. the 49ers, and you can bet there is going to be a lot of great dishes to make and enjoy.
One of my easiest and most favorite appetizers to bring to a party is a simple Mexican Relish Dip. It literally takes minutes to put together, tastes great, is budget friendly, healthy, and can feed a crowd.
Read More