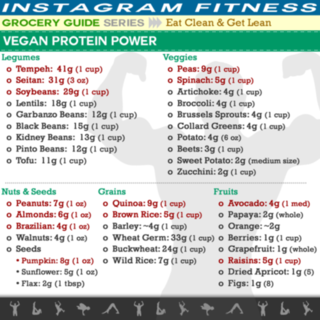 Think you can't get enough protein without meat?  Think again!  you'll be surprised at how much protein some of your favorite vegetables pack in!
Vegan Protein Sources
Originally posted on my blog, www. sprint2thetable.com
Ingredients
There are several protein-packed vegan recipes in this post, including: Ginger-Lime Edamame and Black Bean Burgers, Cherry-Balsamic Chickpea Salad, Sweet Potato Asian Lentil Loaf, Seitan Chorizo, and Salade Niçoise.
Directions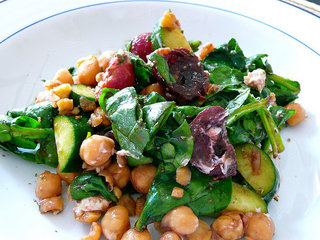 For recipes, and a printable vegan protein guide, click here or visit: http://www.sprint2thetable.com/2012/07/vegan-protein-sources-recipes/
Information
Category

Main Dishes
Print recipe with images | without images